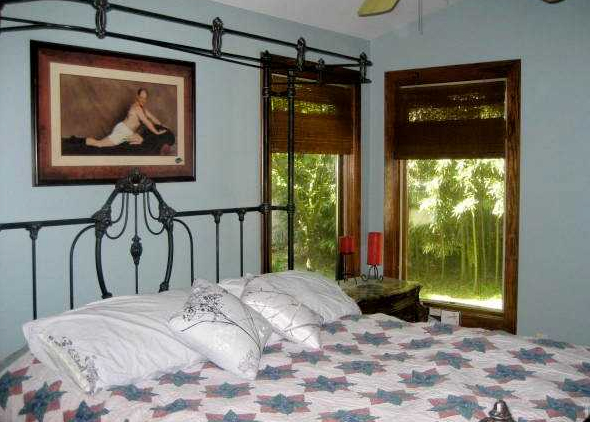 No, this is NOT an episode of Seinfeld…this is an ACTUAL MLS photo! Rest assured this was the condition of the room well before I ever entered the house. It seems the homeowners had a renter in the house who wasn't too eager to leave. I'm wondering if her "artwork" was a part of a master plan to stay as long as possible OR if she was indeed a Costanza fan. The world may never know…!
This photo is the perfect example of how even the smallest of details (sorry, George!)  can overtake the effectiveness of a listing photo or even an entire listing! I have shared this photo before and I've never heard anyone mention the details of the room, all they "see" is George!  Truth be told the photo wasn't doing its job anyway. A photograph should reveal the purpose and value of each space. Is it the master bedroom, secondary bedroom or art gallery?
Details matter! If you have something that is so, er, special as George, it is probably one of the first things you should pre-pack. After all, if they review your photos or tour your house and "speak only of George" they may never notice the great reasons to make an offer!