We love to spread the good news of Home Staging!
And you can benefit from our knowledge as well. Our classes that are informative and entertaining. We know you won't be disappointed. Listed below are the regular topics available for us to teach on as well as upcoming classes. Have your own idea for a topic? Let us know! We can customize a message for your organization!
Staged for Success
Continuing Education Elective Course – 4 credit hours
Great overview of Home Staging-the difference between Staging and Interior Design, benefits of home staging for homeowners and Realtors, when/how to present Staging to your clients, turn expired listings to sold, how to find a Home Stager you can depend on!
Upcoming Class Schedule
Exciting New Course to be Released Soon!
Continuing Education Elective Course – 4 credit hours
Coming Soon!
First Time Home Club for Sellers AND Buyers!
First Time Home Buyers/Sellers Seminar
We love to partner with our Realtors as they share their expertise with their clients. Whether you are a listing or buyers agent we have just the ticket! Buying a new home and planning on moving in less than 3 years? Let us share some design ideas to make it easier when your time to sell arrives. Staying longer than 3 years? That's great! We have so many great ideas to stretch your decorating budget you'll have your place feeling like home in no time! Selling for the first time? Staging to sell is what we do best. The next time you have a First Time Buyer/Seller event…give us a call!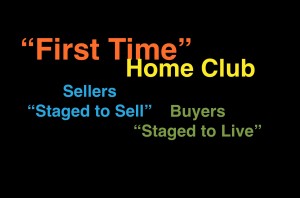 Bobbie McGrath, the owner of Successful Staging, is available to speak to your office or organization. Topics available, but not limited to:
"How Staging Can Help You Grow Your Real Estate Business"
"How to Find and Hire a Professional Home Stager"
"Staging and Your Listing Presentation"
"Won't You Be My Neighbor?" A plan for entire neighborhoods to maintain/increase property values. Even if your house isn't the one for sale, what you do TODAY can effect your sales price TOMORROW!
"Words MEAN Things!" Rethinking how we say things before we say them.
Contact Bobbie