There are three main players in this Home Staging Story:
REALTOR, HOME OWNER & STAGER

Each of us has our own part to play while preparing for our mutual goal— a SUCCESSFUL SALE!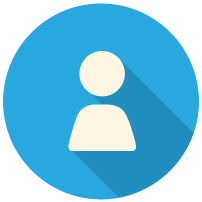 REALTOR
---
Pricing and Marketing Expert Extraordinaire! The Realtor has their finger on the pulse of the real estate market. Their responsibility is to educated the homeowner on current market conditions and the value of their house as it currently stands. Their comprehensive marketing plan will determine how many people walk through your front door. The more people through the door…the more opportunities for an offer!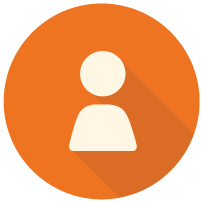 HOMEOWNER
---
Driver of the Whole Machine! The homeowner determines the timeframe and budget they are willing to invest in the preparation of their house for sale. Regardless of timeframe or budget the homeowner has the responsibility to follow through with the agreed upon plan in order to improve their odds of receiving an acceptable offer!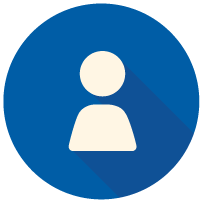 HOME STAGER
---
Real Estate Property Presentation Expert! The Home Stager's responsibility is to work within the constraints of time and budget as determined by the homeowner to best present and merchandise the property so everyone's efforts and marketing plan pays off! With proper Staging your marketing photos will play a large part in drawing people to tour your house!
When everyone does their part and works together you can't help but have a Successful Sale…POOF! It's done!
My realtor recommended Bobbie for staging my home prior to listing it for sale. My home had so much potential, but over the years I had collected more plants, decor and other "stuff" than I knew what to do with. Bobbie was able to see through the clutter, instruct me what to pack/minimize and what to focus on. She was the ultimate professional; never did I feel embarrassed at the state of my home, which needed some TLC & deep cleaning. Instead, she made me feel very confident about getting the house ready with her calm confidence. After walking through my home, she provided a prioritized list of things I should accomplish before listing. She also made it clear to let her know of those items on the list I wouldn't/couldn't accomplish so that she could offer a work-around. Just prior to photographs and listing, she was extremely helpful in placing items, showing me some great ways to make bedding look phenomenal and continued to show kindness, grace and patience. Bobbie is very down-to-earth, fun and easy to talk to. She chose a beautiful color palate for my home's interior and exterior paint that I would have never had the confidence to pick. I would recommend her to anyone needing help making decisions prior to listing. The icing on the cake from this experience was my home selling the first day it was shown.

Justin K

Homeowner-HOUZZ Review

Bobbie McGrath of Successful Staging was a huge help in getting our house ready for sale. First, she came highly recommended. She had staged my sister's home and it sold in 5 days. We asked her out to our home last April, a year before we were ready to sell, because we knew we needed some upgrades. She has an amazing eye for color, light, space, and shape and gave us just the advice we needed to do the changes that were really needed and would make the most impact. She is so easy to work with and makes the process much more fun than you imagine. This is partly because you can really see how much improvement each step makes. We worked through that list last year. Much of which we could do ourselves. Last month we asked her out again for a final review. Once again, her advice helped us arrange, de-clutter, and add more light and color to our home to show it to it's best advantage. After that I emailed her photos of what I had done and she generously gave us final advice on the phone. I can't thank her enough. She explained her rationale behind each recommendation so I learned from her, she offered us advice on how to accomplish the changes with the best providers at the lowest cost, and she used our possessions where possible to further minimize our outlay of money. I like our home now better than it was before and would love her to help up on the other end of our move. Perhaps by phone. Thank heavens for Facetime!

Robin W

home Seller-HOUZZ

I first met Bobbie as our instructor at a Real Estate course on Staging. Bobbie was engaging from the minute she started to talk about Real Estate and the value of staging. Bobbie's knowledge and experience on staging along with the stories and examples she shared were captivating. Talk about leaning in, I didn't want the class to end! I would definitely recommend Bobbie McGrath as a Staging Consultant. As a Real Estate Professional, I am always looking to team with the best resources to offer my clients and Bobbie is certainly the best!

Debbie Carson

Realtor®/Broker

Bobbie helped me get my house ready to list for sale. She is very efficient and knows what is important to a potential buyer. She was extremely helpful in making a list of Top 10 items for me to concentrate my efforts. Also, she is willing to do as much or as little in order to stay within my budget. Once I took care of my items, she came in and staged the place beautifully and worked with what I already had. The value of her services was tremendous to me! I would highly recommend her.

Karen C

Home Seller-HOUZZ

I met Bobbie McGrath at the Real Estate Staging Association's conference in Vegas where she was one of the speakers. Her infectious personality and deep knowledge and passion for the Home Staging Business is evident. She loves to help other stagers create a thriving business by creating relationships that are positive and empowering. I asked Bobbie to be included in my tele-summit Your Home Staging Business On Fire because I respect her, love her upbeat outlook on life and business and knew that she would generously share the keys to her business success. Bobbie is a dynamo and she has so much to offer to the staging community!

Marianne Cherico

Personal and Professional Development Coach and Home Stager

Bobbie McGrath is one of the best among all people I have ever met. It was a pleasure to work together with Bobbie McGrath, who was a smart expert. Bobbie McGrath is a deadline oriented, proactive and responsible colleague with a great skill to analyze and summarize ideas. Can focus on many tasks at once.

Lee S. Goldstein

Principal Broker at InTrust Realty, Inc.