There are three main players in this Home Staging Story:
REALTOR, HOME OWNER & STAGER

Each of us has our own part to play while preparing for our mutual goal— a SUCCESSFUL SALE!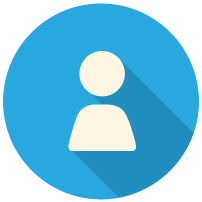 REALTOR
---
Pricing and Marketing Expert Extraordinaire! The Realtor has their finger on the pulse of the real estate market. Their responsibility is to educated the homeowner on current market conditions and the value of their house as it currently stands. Their comprehensive marketing plan will determine how many people walk through your front door. The more people through the door…the more opportunities for an offer!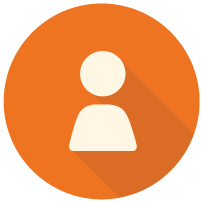 HOMEOWNER
---
Driver of the Whole Machine! The homeowner determines the timeframe and budget they are willing to invest in the preparation of their house for sale. Regardless of timeframe or budget the homeowner has the responsibility to follow through with the agreed upon plan in order to improve their odds of receiving an acceptable offer!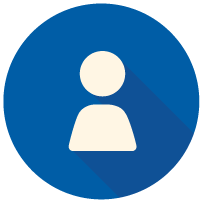 HOME STAGER
---
Real Estate Property Presentation Expert! The Home Stager's responsibility is to work within the constraints of time and budget as determined by the homeowner to best present and merchandise the property so everyone's efforts and marketing plan pays off! With proper Staging your marketing photos will play a large part in drawing people to tour your house!
When everyone does their part and works together you can't help but have a Successful Sale…POOF! It's done!
In a challenging real estate market, home staging has become an important step in preparing a home to sell. They photograph better and show like model homes. With Bobbie on the job, we have the best chance at selling our clients' homes.

Zach Schabot

Veep, Bamboo Realty

Sometimes you come across an opportunity and instantly you know you have to jump on board and find out more. 'SETTING THE STAGE FOR A PHENOMENAL FUTURE' offered so much information regarding the benefits of Real Estate agents using Home Staging to help them stand out above the rest. Thank you so much, Tracey, and thank you, Bobbie, for sharing your wealth of knowledge and giving me clarity of what staging is really all about. This course has opened my eyes immensely and the content was brilliant. It really can offer Real Estate Agents a point of difference. I'm looking forward to further courses in the near future!

Shelley Giffin

Professional Organizer-Rooms for Miracles /Australia

With Bobbie on the job, we have the best chance at selling our clients' homes.

Zach Schabot

Realtor, Go Realty

I hired Bobbie McGrath after doing some research on home stagers available in the Raleigh, NC area. Her very positive reviews on Houzz and other sites was the most influential factor in my decision. And, it was a very GOOD decision! We chose a 2-hour consultation and planned to do most of the work ourselves. Bobbie is positive and professional and looks for creative solutions to using what you already have in order to stage. We bought less than $200 of new items to stage. She gives very specific advice about where to move furniture and art and lighting. She remembers decorative items from room to room, then tries to use them in a new, fresh way. Bobbie's job is to get potential buyers to your house, so she focuses on staging your house to produce the best pictures possible. She also has a list of vetted contractors should you need to use one - we used a painter and carpet stretcher she recommended and were pleased with results and cost. I won't sugar coat it. Staging your house is work, but we found the experience to be well worth it. Our house sold on the first day for list price. If you're selling in the Raleigh, NC area, it's a no brainer. Hire Bobbie!

Sheila E

Home Seller-HOUZZ

After doing Bobbie's course l am now committed to staging every property l list. My latest result was sold in 24 hours, after 51 inspections over the 2 days with 6 written offers, and sold for a whopping $65,000 over my initial appraisal price.

$46,000 over list price!

What more can a real estate agent hope for? Working with Bobbie has given me a new direction and focus in my business- and l look forward to taking my real estate career to a whole new level.

Lorena Chiappara

Australian Realtor