I love befores & afters! They are the best way to let the photos do the talking for what Staging can do for a space. Go ahead, use the sliders to see for yourself what small details and larger projects can do to showcase a property.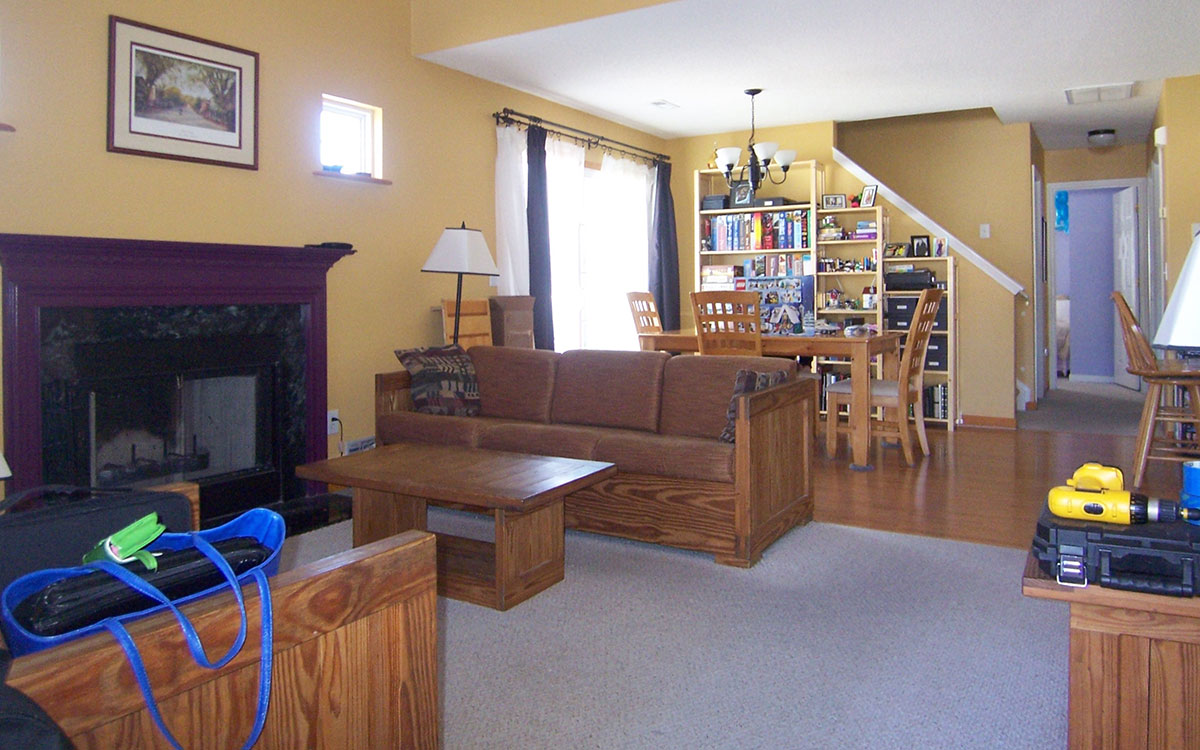 In this case, the addition of wood floors removed the impression of a small, cramped living room. Removing and rearranging furniture, pre-packing excess items and painting the fireplace a crisp white transformed the space. The dining room table, which had felt too big and crowded the sliding glass doors, was repositioned to show off the ample space in the dining area. The removal of the busy shelving units actually made the entire space feel more spacious than before. (Credit: www.thecharmingbenchcompany.com)

You will often hear me say that I want to "shop your house" in order to keep your expenses in check. In this case, the homeowners were professional kite flyers who toured the country utilizing an amazing array of kites both large and small. Their office, which was actually a bedroom, was festooned with a large selection of kites. "Shopping" from the items they already have you can see how we used a couple of their kites for artwork. Fresh paint, new flooring and Staging their home in a way that allowed them to actually live and work while their home was on the market made the selling process so much easier for them.
The homeowners came to the consultation with an open mind and were willing to make the changes recommended. Their attention to detail was carried throughout the rest of the house and POOF! SOLD IN 4 DAYS!!!