Everyone is drawn to the "befores and afters" that a Staging can provide. Whether selling your house or just wanting a change, the techniques behind Staging can provide an uplift to any space. Here's just a few for you to enjoy! (Use your curser to slide back and forth to see the "magic"!)
Square footage is high on the list when it comes to showcasing the value of your house for sale. Editing of furniture and accessories, rearranging those pieces that are used within the Staging process and removing "walls" within the sightline of marketing photos should showcase the overall usage of said square footage. You can see how much more open the space becomes for yourself!

In this case, the small room off the kitchen was used as a "catch-all"; no real purpose or identity. The kiss of death when marketing your house for sale! By "shopping the house" we were able to provide a purpose for the space and create a more compelling marketing photo.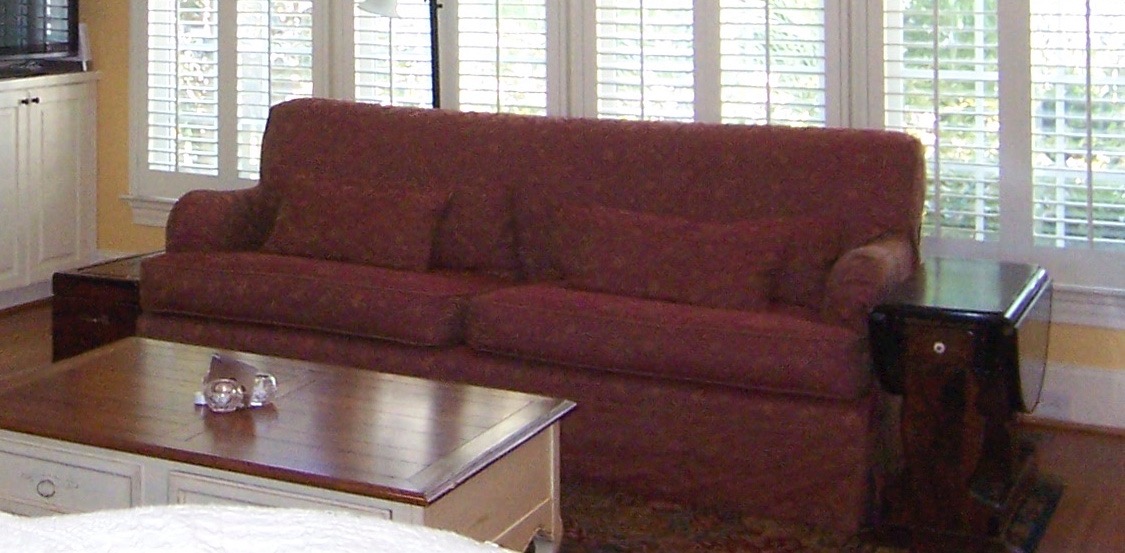 When we first saw this sofa it had a definite "time stamp" that was not the strongest presentation we were looking for while preparing this transitional home for sale. The room featured dark hardwood floors and the dark sofa made the room appear even darker.  The homeowners did not have a budget to rent another sofa so we put on our thinking caps and came up with a money saving idea. We selectively removed portions of the sofa cover and….Poof!  We were able to create a lighter, brighter and more updated look!